Switch Telford - Green Energy Tariffs
Friday 23 October 2020
Telford & Wrekin Council has its own energy comparison and switching website which can help you find a green energy tariff.
---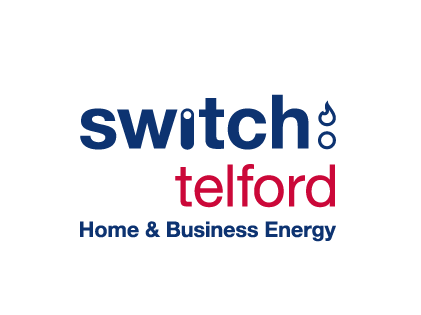 What can Switch Telford do for me?
Switch Telford can help you by running an energy comparison that will quickly identify the best deals for your home energy requirements. Not only does this make switching a lot easier and faster, but it also guarantees that you do not overpay for your energy and can help you find a green energy tariff too.
Switch Telford is a free service provided by Telford & Wrekin Council, that compares gas and electricity suppliers to help people find the cheapest energy prices, switch to a better deal and significantly cut the cost of their bills!
It is available for both households and businesses – so wherever you live or wherever your business is located, you can use Switch Telford.
You get a range of benefits for free:
switching is free and you can save hundreds on your energy bills
independent and unbiased advice to help find the best tariff for your household and/or business
you can switch even if you are on a prepayment meter
you switch with a trustful provider (the switching provider is Ofgem accredited)
no need to contact your old or new supplier, as Switch Telford will handle the switching process for you
Additionally, by using this service, you can play your part in helping the most vulnerable in the Telford and Wrekin borough.
For every switch made through the Switch Telford website, Telford & Wrekin Council receives a commission which is used to support and sustain council services in the borough, such as those for vulnerable old people and children.
Compare business energy prices